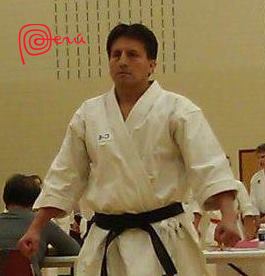 Oscar Silvera, Sensei
Silvera Sensei is the Dojo's Hombu Cho (Headquarter's Director), Chief Instructor of the International Budo Ryokukai in Michigan.
He started training in variety of Martial Arts; such as Iaido, Aikido, Taekwondo, Judo, Krav Maga, Tai chi, Kickboxing, Kung fu and Kudo. His martial arts training started back in 1984 and opened his first dojo in 1988, in Lima-Peru. Currently holds 5th Dan in Shotokan Karate, Black Belt Dan in Iaido, and in Tae Kwon Do. Sensei Silvera offers insights into the relationships between various martial arts and the effective training methods found in those arts. He is also a member in good-standing of the USA Karate-do Federation, and the International Budo Ryokukai.
He has been fortunate enough to train many years in Karate with Sensei Victor Torres (Lima-Peru), Sensei Hector E. Lizano Palomino (6th DAN - WKF) Peruvian-Junior Kata Coach, Mirian Lizano (International Seitokan), Sensei Kiei Gibo (World Champion Master - WUKO 2007), Sensei Yasu Tanaka and Sensei Katsumi Niikura (8th DAN - Founder of the International Budo Ryokukai)
Sensei Silvera has attended seminars held by world renown Martial Arts Instructors like: Sensei Masao Kagawa (8th Dan, World Chief Instructor Japan Karate Shotorenmei), Sensei Azuma Takashi (Daido Juku, Founder), Sensei Akio Tamashiro, Sensei Bill "Superfoot" Wallace, Sensei Falah Kanani (6th Dan JKA San Diego), Vince Morris 8th Dan Kissaki-Kai, Sensei Scott Langley 6th Dan, Sensei Takeshi Kitagawa Sensei 6th Dan JKS, Sensei Ali Hamie - 8th Degree Black Belt WKF/JKAand other good instructors.

One of his latest awards: Japan Karate Shoto Federation Pan American 2010 Kata Champion (Gold Medal) and Kumite Champion (Silver Medal).
---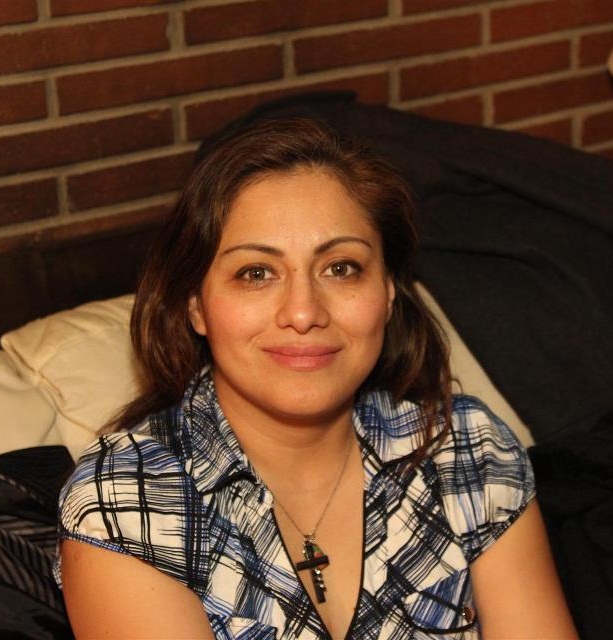 Rosa Silvera, Sempai
Silvera Sempai has trained in Karate Shotokan for over twenty years. Currently holds a Black Belt 1st Dan. She has competed heavely in her young years of training and got many medals and awards.
Rosa has started training since she was nine years old. Her karate training was strong and showed its result after winning sparring tournaments in Lima, Peru. Her teaching is efficient with children and understands the patience it needs to nurture them into good martial artists.
---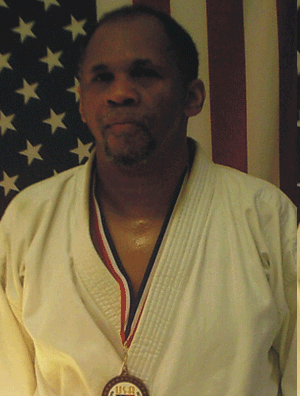 Sam Hargis, Sempai
At an early age, I had a fascination with the martial arts and science. At my college, Northeastern University, I got the opportunity to study and trained in Kung Fu. Later on in life, I trained in Okinawan style martial arts which included Shorin Ryu, Goju Ryu, and Isshin Ryu. This was under the tutorage of Dr. Aiello, Hanshi of the Shito Kan organization. At present, I am a Shodan in Shotokan Karate under the guidance of Sensei Oscar Silvera. Also to note, I am a judge and member of the USA Karate Association. "Karate is not just about the physical, it is about forging the mind, spirit and body." It is design to make you into a better person, a better student, a better and stronger individual. "Zensho - Live life without regret"
---
Our Instructors have the passion for coaching, teaching and mentoring kids to become succesful not only in Karate but more important in life.
Oscar Silvera is the Dojo's Hombu Cho (Headquarter's Director), Chief Instructor and USA Technical Director of the International Seitokan Karate-do Association