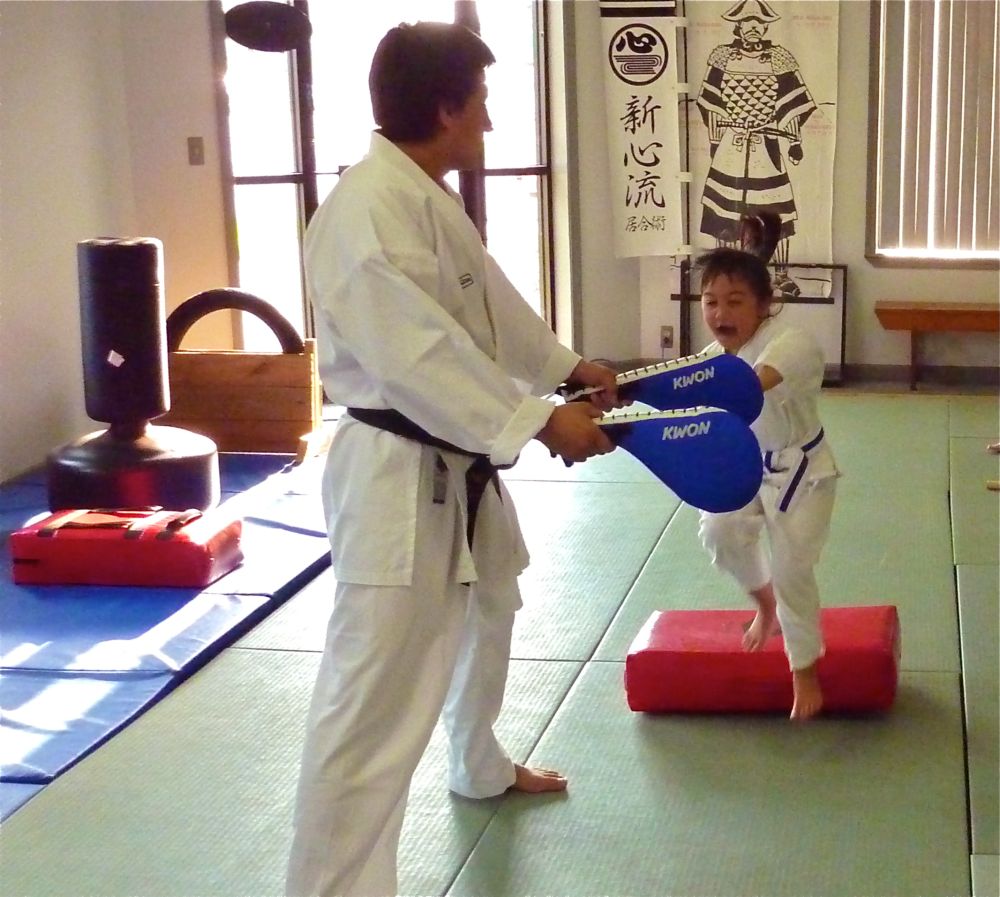 The Kids Karate program is a great way to introduce children ages 6 to 12 years old to the Martial Arts. This program offers to young people the opportunity to reach a harmonic equilibrium between body and mind. In fact we find, in Karate, all the essential psychomotor elements. Karate skills, exercise, and physical fundamentals are a great way for kids to gain coordination, balance and strength. Focus, concentration, listening, respect and courtesy are stressed in order to develop a child's basic learning skills.
Bullying and Predator Prevention Program
We teach Karate to children to have increased confidence, improve their attention span and give them the ability to defends themselves against any situation.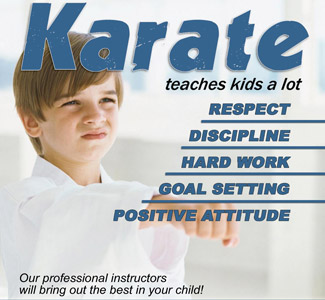 Our students learn techniques of self-defense to escape and avoid conflict, and use "common sense before self-defense." They develop the confidence necessary to stand up to negative peer pressure and succeed at challenges.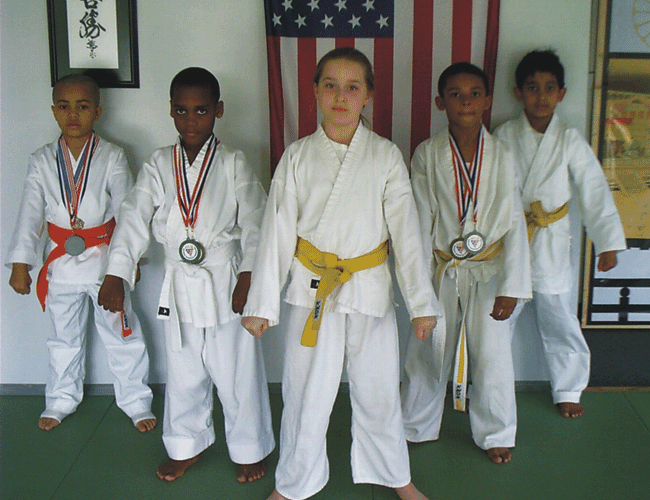 Our BULLY PREVENTION PROGRAM will teach our students and parents:
How to recognize who is a bully, what bully behavior looks like and understand why bullies are bullies.
How to prevent becoming a victim.
How to use martial arts as a last resort self-defense
How to help other bully victims without becoming a victim yourself
How to handle Cyber Bullying
How to gain confidence by being empowered to protect yourself.
The PREDATOR PREVENTION PROGRAM will teach our students and parents:
The "Stranger Danger" myth that not all predators are strangers but often people the family knows.
The Child Predator lures that are most frequently used to trick children.
How to prepare your child before going to a sleep over, birthday party or babysitter.
How to use martial arts to break free and run for help.
How to attract attention from other adults who can help.
Sign-up for a FREE 2 Week Karate Training for Your Child!