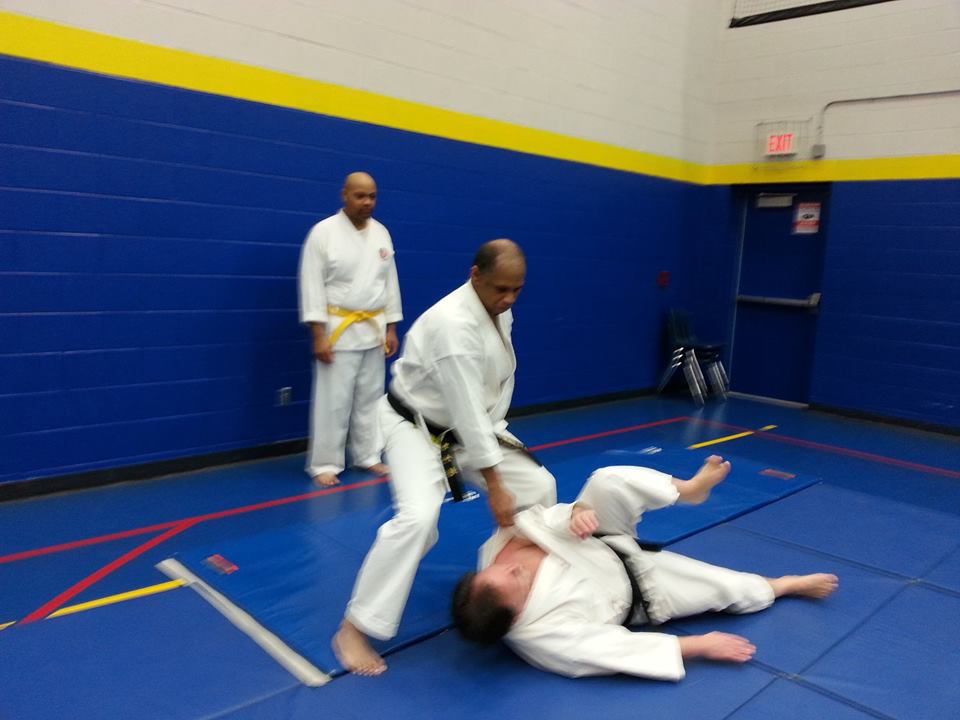 The exclusive Adult Training Curriculum includes the best disciplines – Karate, Self-protection, advanced weapons training, sparring, grappling, throws, and non-resistance Martial Arts.
This program also includes advanced specialty classes focusing on weapon defenses (stick, gun, and knife), reality based weapons (stick and knife), advanced sparring, and mixed martial arts.
Students get in great shape, while working on their personal goals of self-protection, fitness, or becoming a Black Belt.