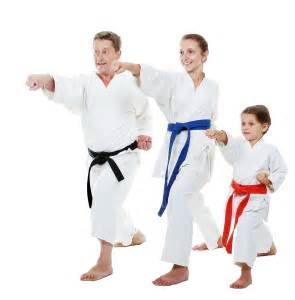 Our Family Karate Program offers members the opportunity to train together as a family!
Why Enroll as a Family in Karate?
Parents and children become partners, encourage and help each other, while having a fun learning and bonding experience together.
Taking the journey of learning Karate together is one of the most rewarding experiences you can enjoy as a family!
With our open ages classes, fathers, mothers, daughters, and sons can actively train, spar, test and stay fit with each other.

"The Family that trains together, stays together!"