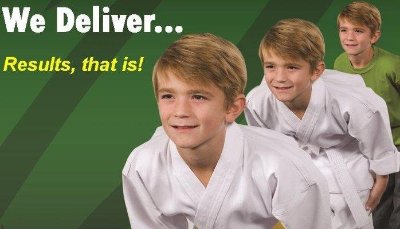 About our Curriculum; Our Students learn a great Curriculum - combining the most effective and best of the martial arts in structured, disciplined, and exciting training classes.
Silverado Karate offers a modern approach to a classical Japanese Shotokan Karate education where we integrate our curriculum with modern science and various martial art principles. As you progress in rank, you'll gain athletic agility, improve performance and have a greater sense of well-being. What's more, Silverado Karate students who pursue and earn a black belt will also complete an enriching experience.The Silverado Karate training program incorporates kihon, kata, kumite, weapon and bunkai exercises which will eventually serve as your foundation education. As you advance in skills and techniques will be more challenging and refined to getting in the best shape of your life!
​Why should you choose an USA Karate affiliated school over any other?
Karate is now an official Olympic sport, and it will start at the 2020 Tokyo Olympics.
Our school is afiliated to the USA National Karate-do Federation, which is the national governing body of Karate for the United States Olympic Committee and as such is the official Member National Association of the World Karate Federation in the USA. This means not only are the clubs teaching Olympic style Karate-do with coaches educated and background checked for safety by the official governing body, it also means if your child turns out to be good enough it could be the first step towards a medal podium one day!
"We teach martial art techniques, to help our students to improve themselves, develop themselves physically, perfect their personalities,and use these attributes to achieve higher meanings in daily life and to serve society."
Oscar Silvera - Head Instructor
This is a great opportunity to see if our KARATE style is right for you! You'll get to fully experience our programs first hand, in a regular class setting.
Register clicking here, classes will fill up quick!
*INTRODUCTORY OFFER. NEW STUDENTS ONLY.
CLASSES SIZE ARE LIMITED.