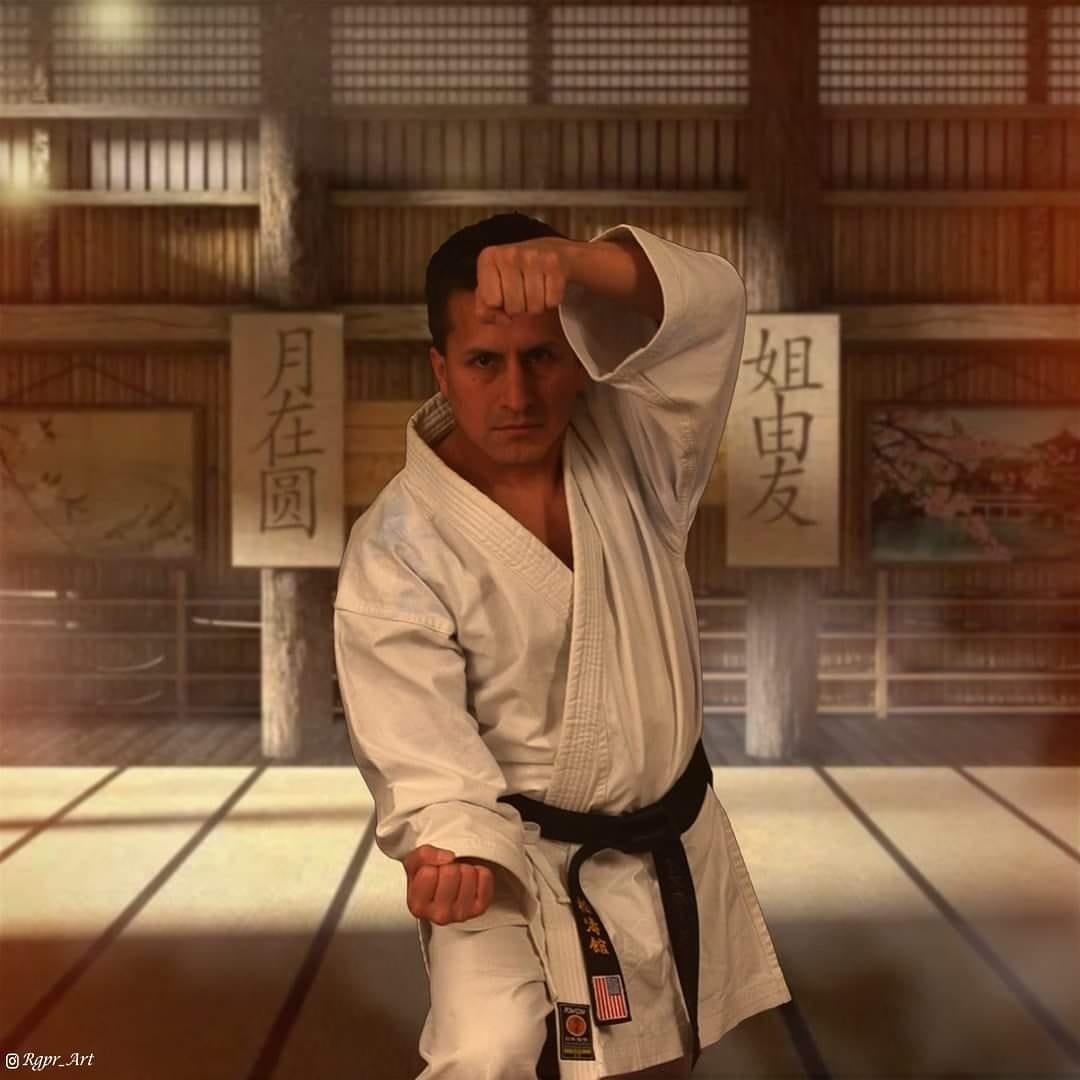 Oscar Silvera, Sensei is the Dojo's Hombu Cho (Headquarters Director) and Chief Instructor in Karate of the International Budo Ryokukai in Michigan. A direct student of Katzumi Niikura, Sensei; 8th Dan in Karate & 5th Dan in Aikido, founder of the International Budo Ryokukai.
Silvera, Sensei had started training in a variety of Martial Arts; such as Iaido, Aikido, Taekwondo, Judo, Kudo, Kobudo, Krav Maga, Tai chi, Kickboxing, Kung fu, and others. His martial arts training started back in 1984 and opened his first dojo in 1988, in Lima-Peru. Currently holds 5th Dan in Shotokan Karate, Black Belt Dan in Iaido, and in Tae Kwon Do. Silvera Sensei offers insights into the relationships between various martial arts and the effective training methods found in those arts. He is also a member of the USA Karate-do Federation, the Shinshin Ryu Iajutsu, and the International Budo Ryokukai.
Oscar Silvera's dedication to martial arts is evident through his diverse training background. Since embarking on his martial arts journey in 1984, he has explored various disciplines, including Iaido, Aikido, Taekwondo, Judo, Kudo, Kobudo, Krav Maga, Tai chi, Kickboxing, Kung fu, and many others. This extensive experience has shaped him into a well-rounded martial artist with a deep understanding of different combat styles.
In 1988, Silvera Sensei took a significant step in his martial arts career by establishing his first dojo in Lima, Peru. This marked the beginning of his journey as a passionate and dedicated martial arts instructor, eager to share his knowledge and expertise with others.
With his impressive achievements, Silvera Sensei currently holds a 5th Dan in Shotokan Karate, showcasing his mastery in this traditional martial art. Additionally, he has attained Black Belt Dans in both Iaido and Tae Kwon Do, reflecting his commitment to continuous growth and excellence in various martial arts disciplines.
One of the exceptional qualities that set Silvera Sensei apart is his ability to offer valuable insights into the relationships between different martial arts. His deep understanding of each discipline allows him to identify effective training methods that can be applied across various practices. This knowledge makes him an invaluable resource for martial artists seeking to enhance their skills and broaden their understanding of the martial arts world.
Oscar Silvera's passion for martial arts is not only evident in his personal achievements but also in his dedication to teaching and guiding others on their own martial arts journey. His influence extends far beyond his dojo, as he continues to inspire and empower martial artists of all levels with his vast knowledge and experience.
One of his latest awards: was the Japan Karate Shoto Federation Pan American 2010 Kata Champion (Gold Medal) and Kumite Champion (Silver Medal).
https://www.youtube.com/shorts/yc4NkgOOG18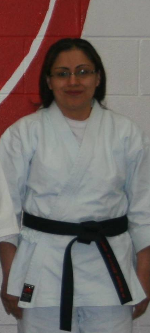 Rosa Silvera, Senpai has trained in Karate Shotokan for over twenty years. Currently holds a Black Belt 1st, Dan. She competed heavily in her young years of training and got many medals and awards.
Rosa, Senpai started training when she was nine years old. Her karate training was strong and showed its result after winning sparring tournaments in Lima, Peru. Her teaching is efficient with children and understands the patience it needs to nurture them into good martial artists.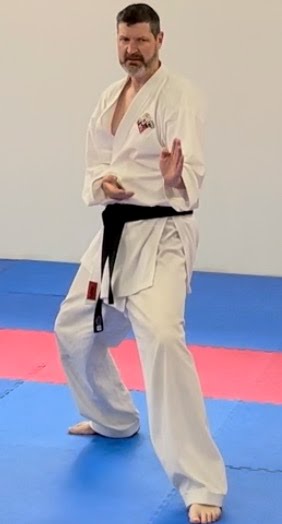 Brian George, Senpai currently holds a Black Belt 1st, Dan in Shotokan Karate. Brians interest in martial arts began in the late 1980's when he studied Goshin Jiutsu. He continued to study martial arts during his early 30's learning the Ishin Ryu karate discipline. Years later he also studied Tae Kwon Do(Chung Do Kwon) He began studying Shotokan under Silvera, Sensei in 2019 upon relocating to the MI area from NJ.
---